More from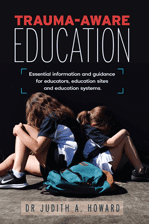 Helps teaching professionals to develop trauma-aware education frameworks to enable both students and teachersto avoid the devastating effects of complex trauma on mental health.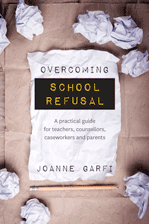 School refusal affects up to 5%
of children and is a complex and stressful issue for the child, their family and school. Psychologist Joanne Garfi spends most of her working life assisting parents, teachers, school counsellors, caseworkers, and community policing officers on how best to deal with school refusal. Now her experiences and expertise are available in this easy-to-read practical book.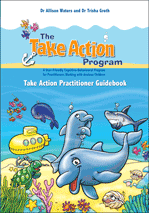 Take Action teaches children
aged 4-12 years helpful
ways to cope with
and manage anxiety.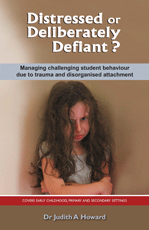 Using concepts from attachment theory and neurobiology this book shows how to minimise challenging behaviour, manage crises, improve compliance
and enhance wellbeing for traumatised school students.
'Fingergym™ is all about trying' (Jack, age 5)

The Fingergym™ Fine Motor Skills School Readiness Program is a unique Australian-developed, classroom-trialled, group program that uses fun and motivating fine motor–based activities to help children become more confident and independent in the classroom.

Used in over 1000 schools, childcare centres, and clinics across Australia since 2007.

Developed by experienced occupational therapy and education professionals, this program is a must-have for any preschool, kindergarten, prep, or primary educational setting. Fingergym™ incorporates play-based learning to encourage problem-solving by "having a go", no matter what the outcome. In this way children learn confidence and resilience in the classroom while mastering essential developmental skills.
Includes over 140 activities covering aspects such as strengthening, kinaesthesia, proprioception, spatial planning, eye-hand coordination, fine motor speed, letter and number formation, and cutting.
Published as a manual and digital download access (previosuly available on two CDs), Fingergym™ is based on a firm theoretical background and comes with full instructions, customisable forms, printable templates and sheets, and a timed musical track to guide children through their activities. Helpful curriculum links to such areas as mathematics, science, language, reading, writing, and art allow integration of the program with teaching requirements.
'Simple skills like the ability to hold a pencil correctly or cut with scissors underpin a child's whole schooling and attitude to learning.'

---
---
Impressive results for Fingergym from University of Sydney trial.

... After completing the program, 83 per cent of kindergarten and year 1 students showed improved fine motor skills, with 78 per cent reporting an improved ability to complete self-care tasks independently, such as dressing and shoelace-tying. The survey also revealed 100 per cent of teachers involved in the program reported a general improvement in their students' gross and fine motor skills, confidence and focus in the classroom.

[http://sydney.edu.au/news-opinion/news/2015/11/09/-little-hands--makes-a-big-difference-for-lifelong-learning.html]
---
Why use Fingergym?
• Teaches essential foundation skills.
• Promotes the esteem-boosting value of success.
• Encourages independence in the classroom and at home.
• Inexpensive to implement across an entire centre
• Children love it!
• Based on well-resarched, firm theoretical frameworks.
• Already used in over 1000 Australian schools, childcare centres, and clinics.
"Every day the children would ask, 'Is this a Fingergym day, can we do Fingergym?' Such enthusiasm!"

"It is a positive program that identifies problems and sets out
how to solve them in a
happy and respectful way,"

"Congratulations! The program
is sensational."